P80 MAX DIFFICULTY
P81 UNPLEASANT PROBLEM
P82 SPIDEY SLEUTH
P83 READY, SET, GO
P84 SUPER NORMAL
Mostly A's
Positivity and optimism. You notice what others don't, and are determined to succeed in a task or enjoy life to the fullest. You are cool, calm and collected under pressure, and your intelligence is respected by your friends! Everyone knows you're incred with a pencil in your hand – drawing is the name of the game for you, and you can always spin a story.
Mostly B's
You have an excellent sense of direction! You almost never get lost. You could probably draw a detailed map of the country you're in right now, just from memory! You know where your loyalties lie, and will protect the people you care about. You can also plug in a USB the right way on the first try, every time. Truly super.
Mostly C's
Your sense of humour has everyone around you wheezing with laughter. Seriously, how are you so funny? You can make anyone feel better with a quick quip, or defuse a tense situation with the perfect one-liner, expertly crafted knock knock joke or amusing limerick. You're also pretty musically talented – there's an instrument out there that was made for you.
P85 POKE PSYCH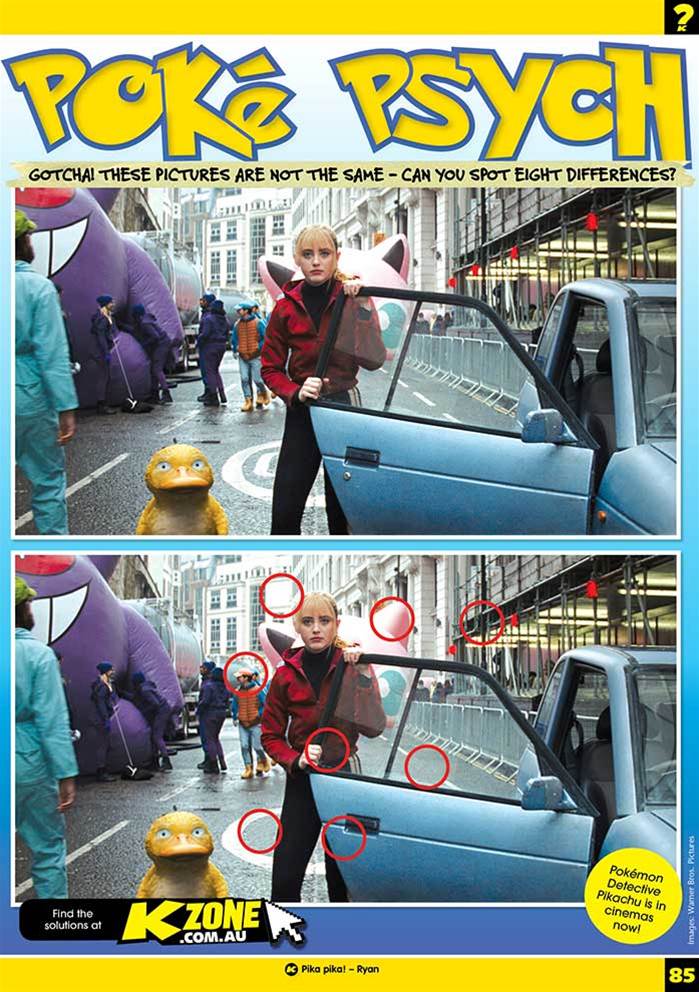 P86 THE END GAMES
1b
2c
3a
4a
5b
6b
7 Sorry, this was a trick question! There's a bit of Loki in all of us here at KZ HQ. Both a and c are correct!
8c
9b
10c
11c
12a
13a
14c
15b