Hi K-Zoners! I hope you had a great weekend – did you read the new September issue of K-Zone? If you did, you'll totally know what I mean when I say Raven from Teen Titans Go! vs Kylo Ren (LOL!), The Gawkleys (so wild) and learning lightsaber moves from a master! Do you love the posters this month? I have the Splatoon 2: Octo Expansion poster up on my wall, right next to the Super Smash Bros. Ultimate poster.
I also got to chat to Shannon Foster, an Aboriginal Knowledge Keeper and Sydney Olympic Park Education Officer, for the September issue, and I thought I'd share a bit more of our convo here – because what's more awesome than looking after our environment!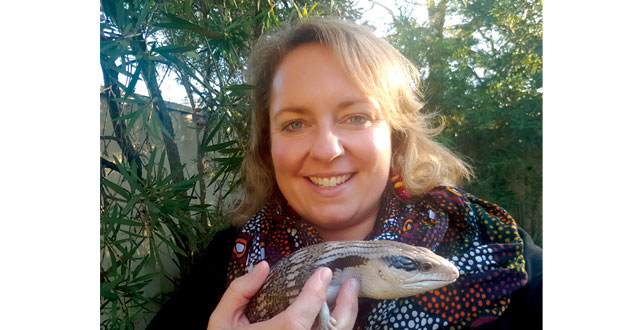 ​
KZ: Hey Shannon! You guide mangrove tours at Sydney Olympic Park – what are mangroves, and why are they important parts of the ecosystem?
S: Mangroves are really important trees that can survive underwater and in very salty water also. That's really hard for a plant to do! They can do it because they have snorkels! Yes, snorkel roots that bring oxygen to the tree. Mangroves create an ecosystem that helps baby fish survive without being eaten by bigger fish that can't fit into the little streams of the mangrove ecosystem. Mangroves also protect humans from big waves and strong winds by blocking the dangerous weather from the oceans. The mud in a mangrove ecosystem can also filter all of the pollution and chemicals from the water before it returns back out to sea on the tide.
KZ: You have also shared storytelling at Sydney Olympic Park events, but how would you explain the importance of storytelling to a K-Zoner who doesn't know about it?
S: Story telling is a really fun and effective way to learn all about your natural surroundings including the rules to follow to stay safe and look after the land around you. Our stories can tell you about how animals, plants or even rocks and waterways were created as well as what the people who came before us, our Ancestors, were doing.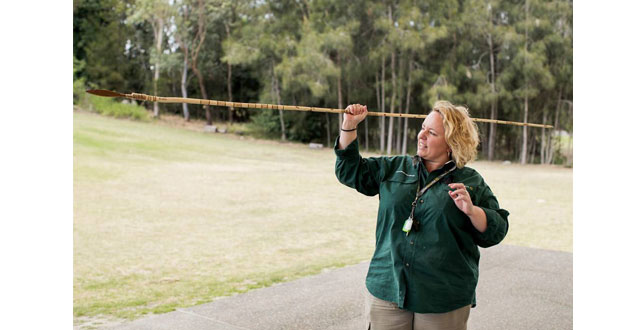 ​
KZ: The Wangal people have lived off the land at Sydney Olympic Park for thousands and thousands of years. How did the Wangal people use natural resources from the local environment?
S: There are so many ways in which the Wangal would use resources from the wetlands. Fishing from canoes would be the most common activity in the mangroves and you can catch eels and fish like snapper, bream and mullet. Mangrove seeds are an important medicine to stop you from being shaky and the wood from mangroves makes excellent tools like boomerangs, we still have some of the mangrove boomerangs made by my family!
KZ: What can K-Zoners do to help the land and waters around them?
S: Our environment is having a really hard time with pollution. The best thing you can do is look after your rubbish, make sure it doesn't blow away or get left behind. The worst pollution we have in Sydney Olympic Park is single use plastic drink bottles so making sure you always have a refillable drink bottle will keep you from needing to buy a drink while you're out and will stop one more bottle from being produced.
Want to read more? Grab the September issue of K-Zone, on sale now!