The trailer for Middle School: The Worst Years of My Life is a must watch if you love epic pranks and huge LOLs! Check it out below!
RELATED: Bust Your School Holidays Boredom!
​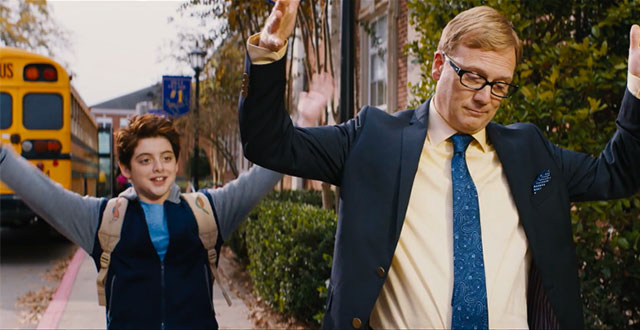 I got to catch up with Thomas Barbusca, who plays Leo – the main character Rafe's best friend! That's him, making fun of Principal Dwight on the first day of school! LOL!
KZ: Hey Thomas! There are so many awesome pranks in Middle School: The Worst Years of My Life – which one was your favourite?
T: The most fun was filling up the fish tank with all the live lobsters and eels. The eels were slimy and smelly.
KZ: Why should K-Zoners check out Middle School these holidays? What makes it totally awesome?
T: I think K-Zoners will totally enjoy all the cool pranks we play on the principal. The music is super cool too.
KZ: Can you give a piece of advice for any K-Zoners who want to be an actor?
T: Acting is a lot of fun and also a lot of hard work. Keep up with your grades and do community theatre and follow your dreams. Don't give up on something you love!
Middle School: The Worst Years of My Life hits cinemas January 12 2017! Let me know what you think of the trailer in the comments below!
RELATED GALLERIES: Pranks Galore, Funny Pranks and Pranks! Pranks! Pranks!