What up my K-Zone buddies?
I cannot believe it's 2014! I hope you all had an amazing Christmas break and a happy New Year.
But it's back to school, and guess what guys? We have an awesome January for you to kick off the month!
First up, the last surviving Cave Man, Urrge tries out the sport of wake boarding. He might not have the looks, but this caveman sure can pick things up fast!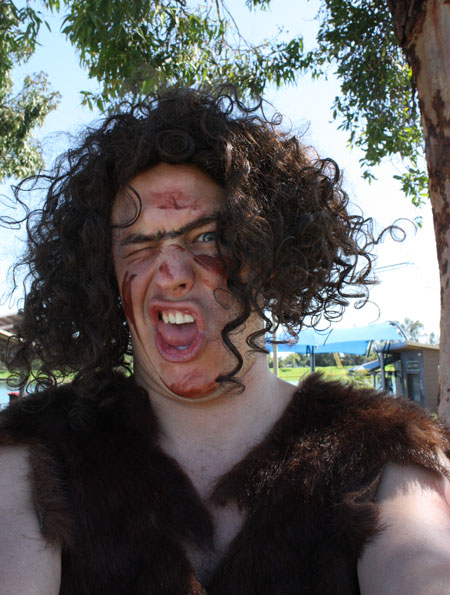 Can a cave man wake board? Urrrge finds out.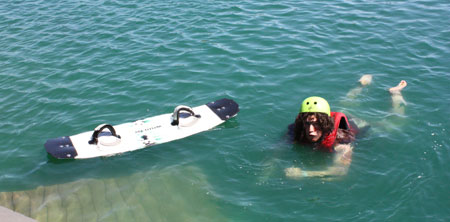 Urrge after wake boarding... It doesn't look good!
I got to chat to the one and the only, Steve Carell, by far one of my favourite actors. Steve and I chatted about what it's like voicing an animated character like Gru from Despicable Me 2, and wait 'til you hear his attempt at an Australian accent! Super funny.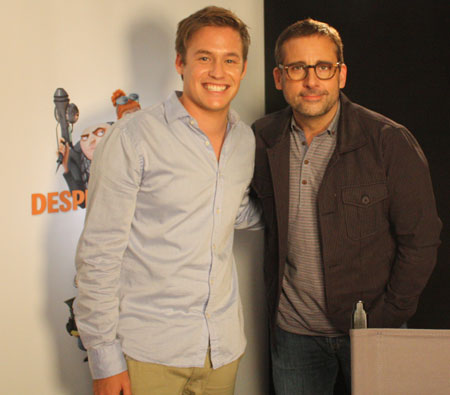 Saturday Disney's Nathan met Steve Carrell!
Teigan and I got to hang out with two Producers/Directors/Animators AKA Filmmakers on how they bring together an animated movie like Cloudy With A Chance Of Meatballs 2.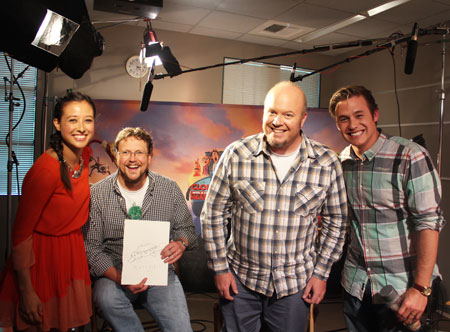 Cloudy with a Chance of Meatballs 2 film makers!
So happy 2014 and good luck with the start of the school year!
Don't forget to tune in to Saturday Disney every Saturday morning from 6-7am on Seven and the 7-9am on 7TWO
Nathan Out…