P68 K-ZONE ACTIVITIES QUEST
P69 WORST WORDS
P70 PLAYER PURSUIT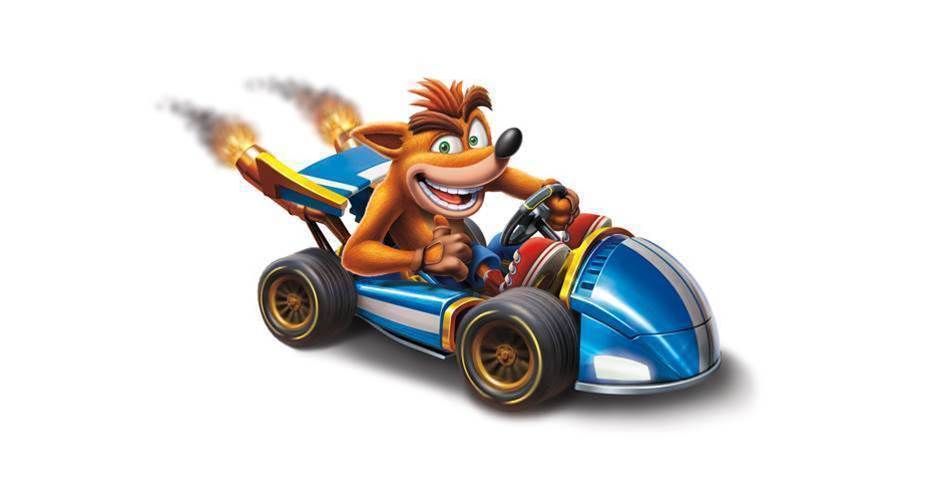 Racer A: You are Crash Bandicoot!
You like a bit of a challenge, especially when you come out on top and your achievements are recognised! You're reliable and also love to relax after putting pedal to the metal!
Racer B: You are Polar!
You're a beginner when it comes to racing but that's okay because you're keen to learn new skills! You don't like being left out of activities and are super friendly. You also enjoy the cold!
Racer C: You are Coco Bandicoot!
You have plenty of handy traits like coding, being organised and a tech guru.  You're adventurous, aren't afraid to say what you think and are always looking out for others!
P71 U RULE
Mostly As
You would rule The Land of Ooo! This world is the main setting of Adventure Time! It is home to Finn and Jake, and is divided into many different kingdoms, including the Candy Kingdom, Ice Kingdom, Lumpy Space, Fire Kingdom, Cloud Kingdom, and more. There are also areas that don't belong to any kingdom, like the Evil Forest and the Bad Lands. You could be the one to finally unite all these lands, peacefully!
Mostly Bs
You would rule New Asgard! Located in Norway, this small seaside village is home to the Asgardians who evacuated their planet, Asgard, before its destruction at the hands of Surtur. After half their remaining number were returned following Tony Stark's Snap, Thor leaves Earth and Valkyrie becomes the leader of New Asgard. If she needs to leave or take a break, you would be the perfect person to step in and take the reins for a while!
Mostly Cs
You would rule Galar! Galar is the region were Pokémon Sword and Shield takes place, and is home to many interesting Pokémon, like Grookey, Scorbunny, Sobble, Yamper, Alcremie, Wooloo and the Legendary Pokémon, Zacian and Zamazenta. Galar is actually based on the United Kingdom!
P73 TOP SCORE
Ticked all the boxes? It's time to tally your points! Each section is colour coded, so check out the key below, and start adding the numbers!
Green Section = 1 Point
Blue Section = 2 Points
Purple Section = 3 Points
If you scored 0-15 points… You're a Party Player!
You know the type of games you like, and you spend your time on the ones that make you happy! You know what you're doing when you sit down to play a game, but you've also got a lot of other activities to do! If friends want to play, you can hold your own!
If you scored 16-39 points… You're a Pro Player
You love games! How did people even have fun before videogames? Your ideal weekend is sitting with friends and playing new releases or old classics. You wish you could live inside a game, but the hardest part would be choosing just one! You respect the old school releases for paving the way, and can't wait to try the next big thing. If a mate needs a cheat, you've got 'em memorised!
If you scored 40-48 points… You're a Legendary Player!
You know everything about games and gaming history, and you're always waiting impatiently for the next new release. You barrel through any game, perfect it, then move on to the next! When you close your eyes, you still see a game being played. Characters, release dates, creator info, console info, stats, cheats, speed runs, DLCs, dev details, bonus levels – everything's always bouncing around in your head! You live and breathe gaming, and won't rest until you've played every single one!
P74 MINECRAFT MATHS
P75 POKÉ PUZZLE
P76 SOCCER SPIRAL
P77 FOOTY FEVER
P78 PRIDE LANDS POWER
0 (or below) to 39 points
Nope!
You're too busy having fun and pulling pranks to rule a kingdom. If the Pride Lands are looking for a comedian or court jester, you'd be super keen!

40 to 79 points
Maybe!
You'd make a great ruler but you're a bit nervous about all the responsibility! Don't worry, your mates would deffo help you out.

80+ points
100%!
Your royal highness. You've got the brains, the leadership skills and the can-do attitude. You'd be the best ruler the Pride Lands has ever seen (soz Simba and Mufasa)!
P79 EMOJI MADNESS