Get your capes and masks on and prepare to explore Gotham, coz this Saturday (September 26) is official international Batman Day! Kids' WB has lots of fun things planned for your weekend…
Find out what happens in the season finale of The Batman with a special double episode! Word on the street is that Batman's secret identity is at stake and Gotham City is facing an alien invasion.
Plus, can you guess the secret identity of these two mysterious Batman impersonators?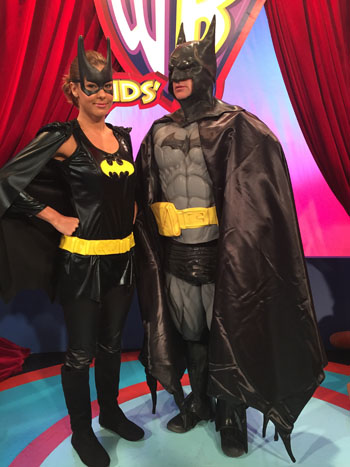 You'll just have to tune in on Saturday from 7am to find out!
Want even more Batman? Of course you do! Check out our LEGO Batman cheats and our Batman Through the Ages gallery!