P70 OLD SCHOOL COOL
1. a, 2. b, 3. b, 4. c, 5. a, 6. a, 7. c, 8. b, 9. a
P71 MINI MYSTERY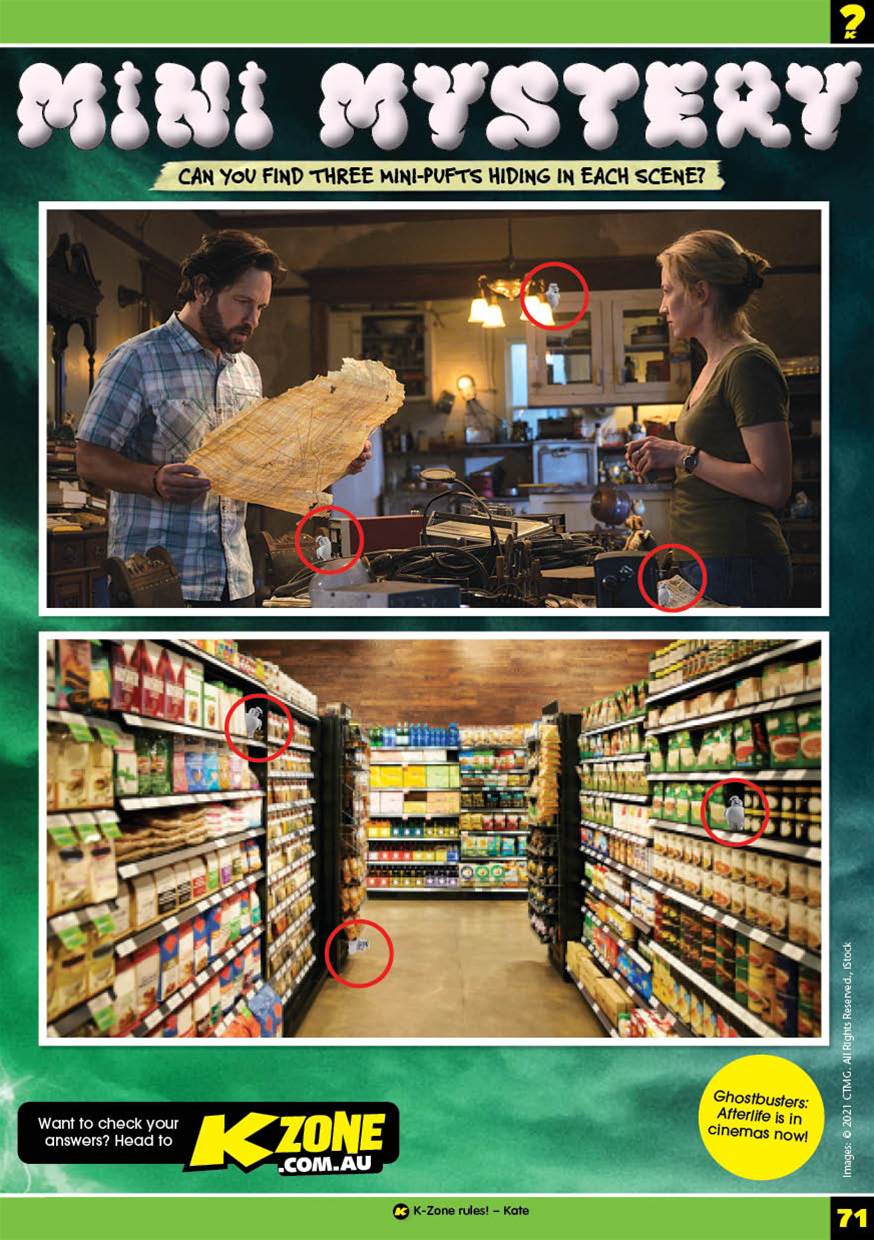 P72 SPLAT-DOKU   
P73 CREATIVE MODE
Mostly As: Music
Choose your favourite instrument and learn how to play it, K-Zoner! If you already know how to play one, see if you can take your skills to the next level by writing your very own song… Or try out a completely new instrument. Bagpipes? Tuba? You choose!
Mostly Bs: Visual arts
You see the world in such a creative way and that's extremely awesome! There are so many ways to express yourself through visual arts. You could try photography, painting, videomaking, drawing or even ceramics! Work out what's your jam then go from there.
Mostly Cs: Dance
It's obvious you love music, and your friends have probably already told you what an incred dancer you are. So why not teach yourself a certain style, like hip-hop or breakdancing? You can find tutorials on YouTube or ask your parents to sign you up for some lessons.
Mostly Ds: Writing
Ahh! You're a storyteller! You devour books, words come easy to you, and we're guessing English is your favourite subject at school. Start putting your epic talents to good use and get writing – it could be short stories, poems, articles, hilarious jokes or even comics!