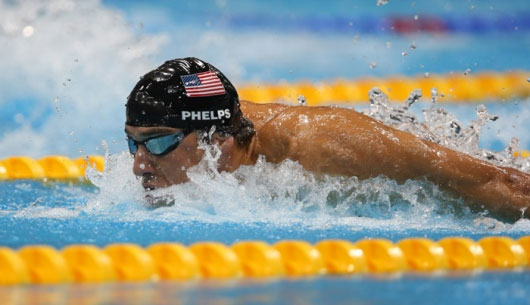 Michael Phelps is kinda an accidental show off. On every list of world swimming records, his name features more times than any other male swimmer in the world!
Name: Michael Phelps
Nicknames: The Baltimore Bullet, Flying Fish
Sport: Swimming (Freestyle and Butterfly)
Born: June 30, 1985
Fast facts:
Has won more medals than any other Olympian, like, ever (22 and counting).

His middle name is Fred!

His Olympic hero was Aussie Ian Thorpe - he was inspired by him to go for every medal he could! Even though these guys come from competing Olympic countries, they've been heaps supportive of each other's careers.