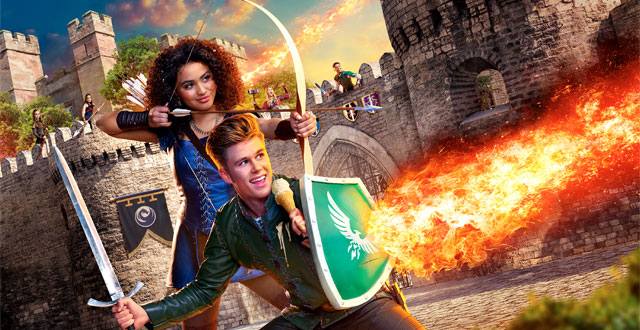 Grab your swords and shields and get ready to defend the couch, coz Knight Squad is premiering Monday May 21 on Nickelodeon. Check out the trailer below!
In Astoria, young students train to become warriors at Knight School! If I wasn't already a master in martial arts, swordsmanship and acrobatics, I'd be in line to enrol.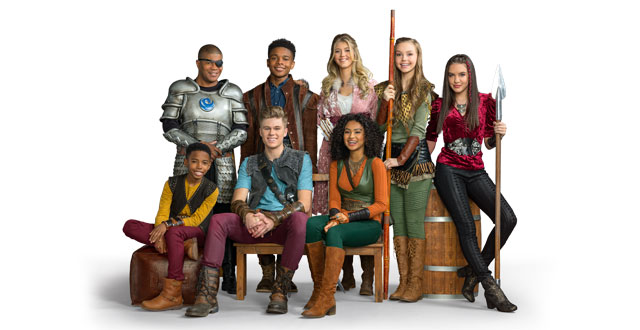 Back row, left to right: Sir Gareth, Warwick, Buttercup, Prudence, Lilimar
Front row, left to right: Fizzwick, Arc and Ciara
I also recently got to chat with Seth Carr, who plays the troublemaker Fizzwick on the show!
KZ: What is the best thing about being Fizzwick?
S: He's not a Knight so he can just run around at Knight School and talk to Sir Gareth. He's unique in different ways, and he thinks he knows everything.
KZ: What should K-Zoners keep an eye out for in Knight Squad?
S: There's a really big conclusion at the end of the season, so keep an eye out for the finale!
KZ: I hear you like comics, is that true?
S: My dad and I are Marvel nerds. I'm more into the movies than the comics, I think. Before Black Panther, my fave Marvel movie was The Avengers.
KZ: If you could be a superhero, who would it be?
S: I would choose Batman, because he has gadgets. Technically he's not a superhero because he doesn't have superpowers, but he's rich. He has a bunch of gadgets like cool cars. My favourite gadget is the Batmobile. It's pretty awesome.
Want more Knight Squad? Grab the June issue of K-Zone, on sale now, and keep an eye out for more info in future issues!