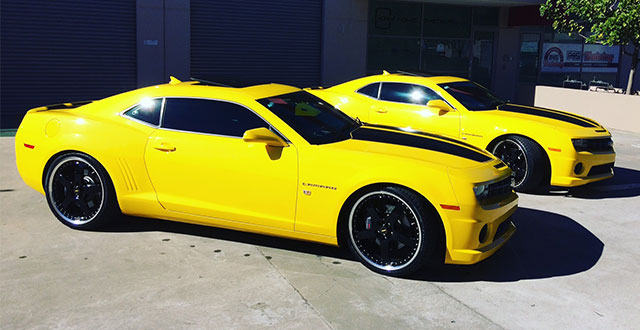 Credit: Cams Wedding Muscle Cars
Hey K-Zoners! This morning we had an exciting visitor at K-Zone HQ – Bumblebee the Transformer came by to say hello!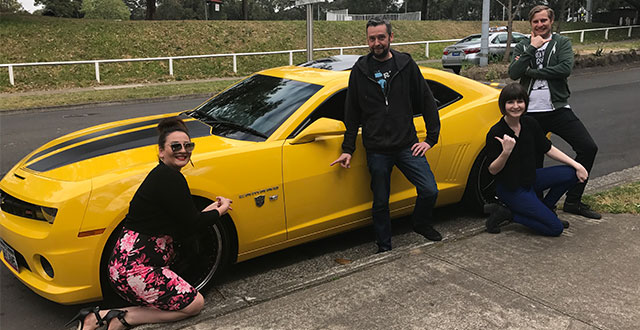 The famous yellow Autobot was disguised as a 2013 Chevy Camaro 2SS, but the K-Zone Team knew who it was and we were all happy to see Bumblebee.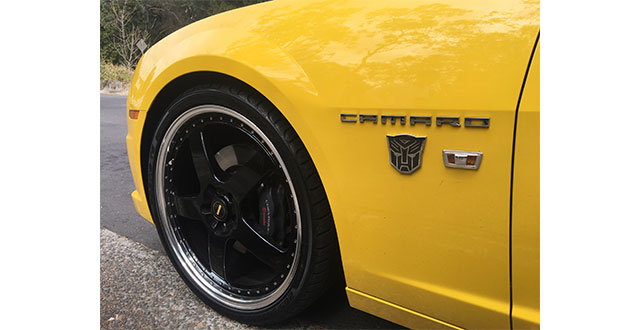 Shhh! Don't tell anyone, but there's an Autobot in our midst.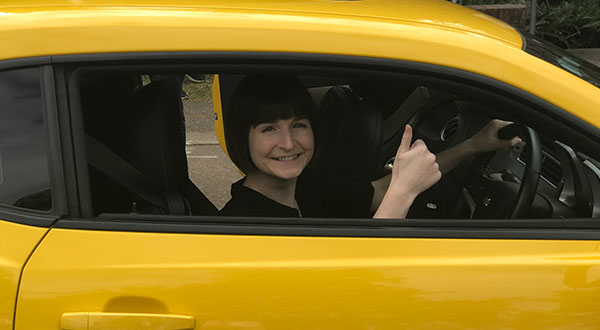 Here I am reacting to the incred specs of the Chevy Camaro! This rad ride has an LS3 V8 6.2L engine with 550 horsepower, 2.5 inch twin stainless steel exhaust, a Borla ATAK muffler system, Summit air intake system and an ECU Chip upgrade.
Check out the video below to see how excited I was to be sitting in such an amazing car!
The K-Zone team also got to jump into the car and go for an intense drive around the city. We loved every minute of it! We also discovered that when Bumblebee isn't saving the world, he's busy hanging out at Cams Wedding Muscle Cars. It was a great day for Transformer fans at K-Zone, and as an Autobot supporter I'm so glad I can say I'm mates with Bumblebee!
Who's your favourite Autobot or Decepticon? Let me know in the comments below!
​
Tranformers: The Last Knight is out now on Digital! Head to www.paramountpicturesathome.com.au/transformers-the-last-knight for more info.