Get this – 3000 years ago, the greatest sailors in the world took voyages across the Pacific Ocean, discovering the many islands of Oceania. Suddenly, for a millennium (that's 1000 years) those epic voyages stopped… and no one knows why.
Sounds pretty mysterious to me – I reckon someone should make a movie about that. Oh wait, they totally have! It's called Moana, and you should check out the trailer below!
Moana is all about an adventurous teenager who sails out on a daring mission to save her people, and on her journey she meets the demigod Maui – who is voiced by Dwayne 'The Rock' Johnson!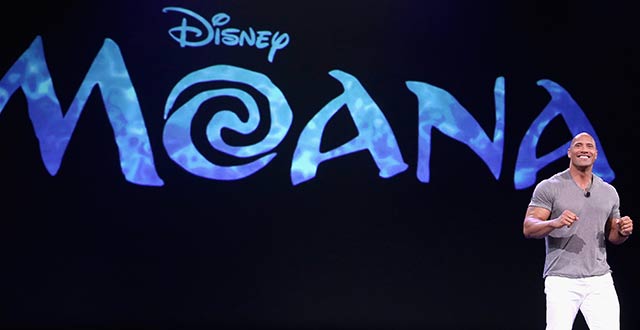 Image credit: Getty Images
The Rock is only one of my absolute favourite human beings in the entire universe, so I am beyond excited to see the character he voices in action on the big screen!
Maui helps Moana in her quest to become a master wayfinder, and together they sail across the ocean in a huge adventure! Gigantic monsters and impossible tasks lie ahead for this courageous pair!
What do you think of the trailer K-Zoners? Let me know in the comments if you're keen to watch Moana this December!