PERF PUZZLERS
Fancy cracking puzzles? Find six-sided success in The Last Cube. Roll this square wheel through really rad riddles. Slap on stickers for special power upgrades. Or crack out your inner Indiana Jones and use whip cracking to bust through tricky trap-stuffed temples in Phantom Abyss!
ALL-OUT ADVENTURE
If adventure is more your speed, race into Sable. This sweet sci-fi story has you tearing up tracks stuffed with spaceships. Ancient animals. And weird wonders. Or stop a young grape's dreams from being squished by rebuilding their home in Garden Story!
CRAFTY CONTRAPTIONS
Feeling crafty? Sink into the deep construction waters of Sea of Craft. It's like Main Assembly on waves! Craft your sea craft. Then dodge dodgy submerged threats on open waters. Or grow whole new worlds stuffed with clever crafting in Grow: Song of the Evertree.
COOL CHILL
Relax and unwind in The Wandering Village. Sure, you've built villages before. But have you built them on the back of a giant lumbering dinosaur? Take your community from near extinct to fully excellent! Or say g'day to a fully fun fishing world in Moonglow Bay.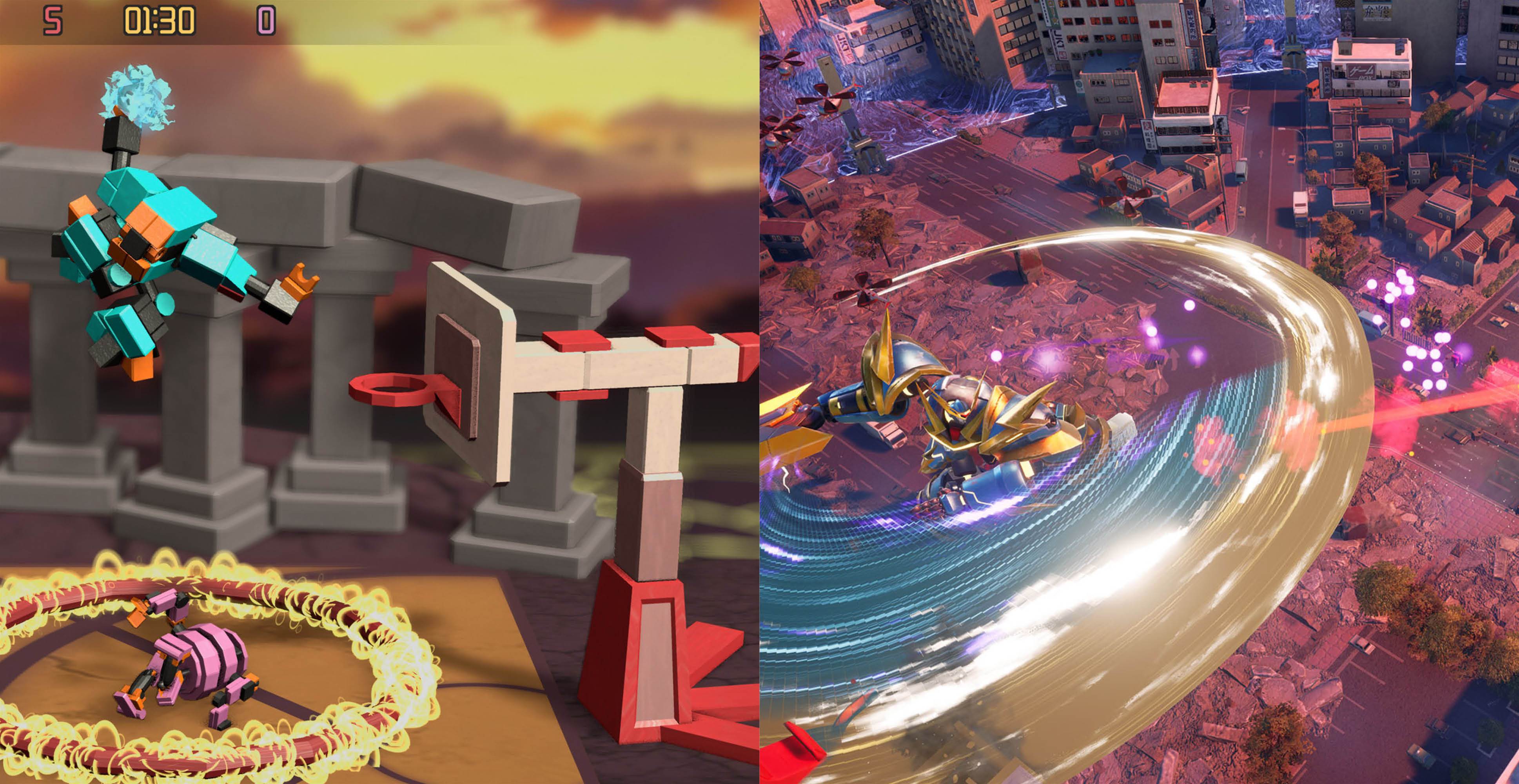 PARTY TIME
Fancy a larger-than-life bash on the small screen? Jump into the titanic mechanical kicks of gigantic kicking brawlers in GigaBash. Battle a buddy as your rumble turns cities to rubble! Or have a ball in RoboDunk with robotic battlers that turn basic basketball into explosive basket-brawl.
AWESOME ACTION
Shoot off to the stars to find high-fidelity fun in this low-fidelity space-based shooter. Super Space Club tasks you with guarding the galaxy in a rad retro rocket! Or bend time and race to smash through space alone or in four-player co-op in Aeon Drive.