We are HUGE fans of Fiesta in Skylanders SuperChargers, so when we found out there's a Halloween version of him we kind of lost our minds.
This special edition Skylander is called Frightful Fiesta and he looks amazeballs with his orange and black details! He's set to be super rare and is only sold at EB Games.
Here he is in action…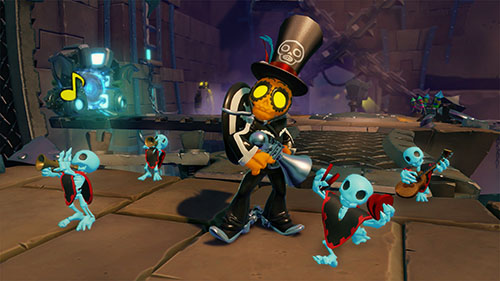 And yep, when you pair him with Fiesta's signature vehicle (Crypt Crusher) the pair will SuperCharge!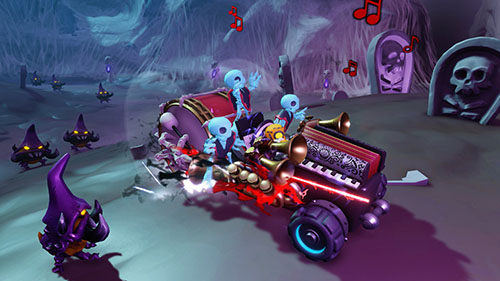 Have you been playing Skylanders SuperChargers? Let us know in the comments below! You should also check out Dan unboxing some other rad SuperChargers and Skylanders vehicles.
Oh, and stay tuned for more SuperChargers deets in the November issue of K-Zone, on sale October 19!