Yo K-Zoners!,
First things first, shout out to my first three commenters EVER – whattup to Brandon, AJ and Cooper! Stoked to hear what you're are playing! I'll definitely be covering LEGO, Minecraft and Mario goodness in upcoming posts but this week I've been smashing my way through Disney Infinity 3.0. Aaaaaaand….
It's. So. Good.
I've been mainly playing with starter pack figurines Anakin and Ahsoka (and my lookalike Obi-Wan) and one thing has stood out above all else - the amazing combat.
Juggling a droid into the air with Force powers before slicing and dicing with a lightsaber has made all my Jedi dreams come true.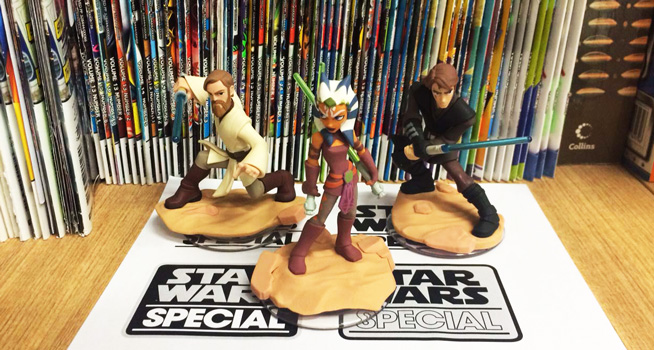 (My fave Infinity figurines plus a sneak peek at the theme of next month's K-Zone!)
Who else is pumped for Infinity 3.0? And what characters are you really excited to play as? Let me know!
Oh yeah, and I'm still playing Splatoon too in case you were wondering!