Hey K-Zoners! In my hunt for everything awesome, I thought I'd try to sneak onto the cool new Hanging With set and search for all the secrets I could find! Guess what? Total sneaky success! Check out all the behind the scenes action below!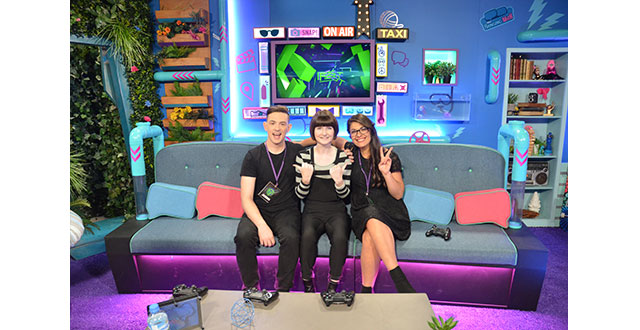 Emma and Jackson, the major gaming legends who host Gamefest on Disney XD, were on the Hanging With set to film their great game segment on the show. Things were tense as they faced off against Adam and Ash in a gaming showdown – no one wanted to lose, coz the punishment was eating a gross dish voted for by the viewers!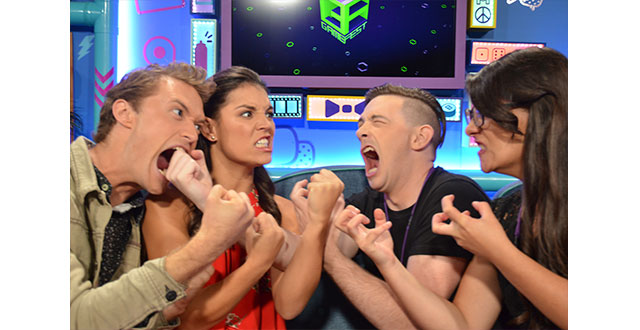 Adam and Ash versus Emma and Jackson! Who will win? Tune in to Hanging With today at 4:30pm on Disney Channel to see Emma and Jackson play Super Mario Run against Adam and Ash!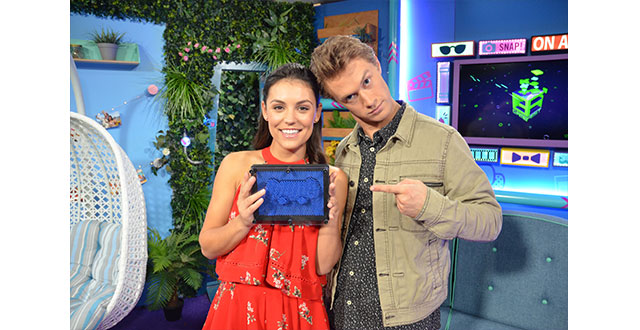 I've got a behind the scenes Easter egg for you, K-Zoners. Watch this pin art toy on the table each episode, coz the Hanging With gang change the image every time! This episode it's a game controller, but sometimes it can be a hand, or even someone's face if they push it into the screen!​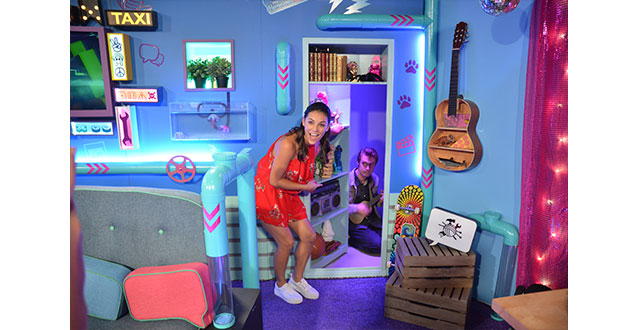 Fun Fact!
Ash loves zombies! There's a hidden zombie on one of the shelves on this secret door. Can you spot it? What if I show you a closer look!​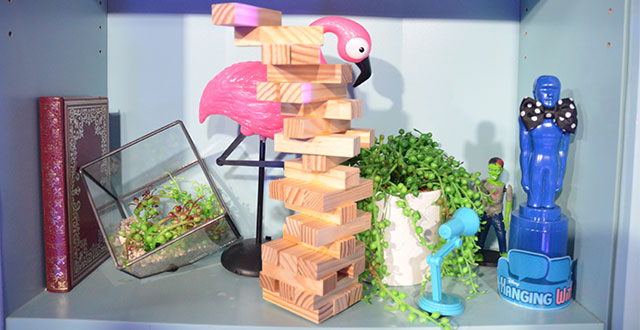 Did You Know?
Ash and Jackson play on an AFL team together, and Ash taught Jackson to snorkel!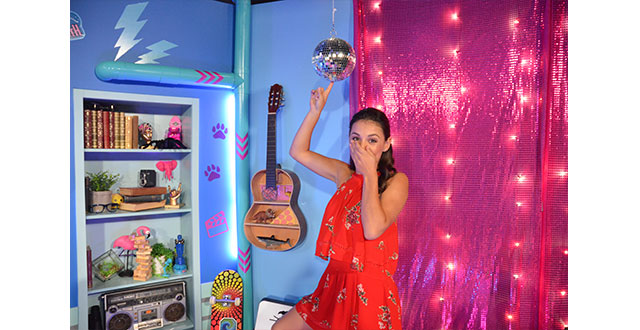 ​
Want another Easter egg? Of course you do! Keep an eye out for a disco ball change up! Ash accidentally broke the original disco ball while playing handball in the fifth episode this season, so now there's a new decoration on set! Oops…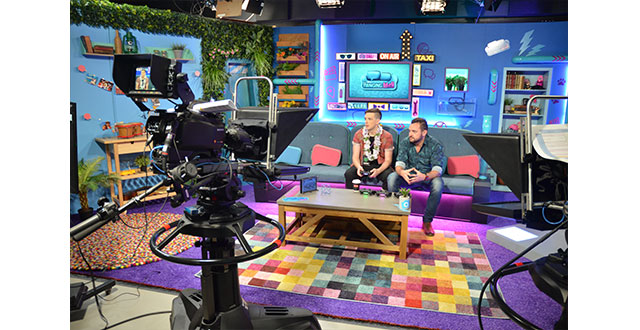 Jackson was busy playing games in between rehearsals, classic gamer move!
Fave Hanging With Set Piece
Adam loves the CO2 canister that pushes smoke through the doors when they open!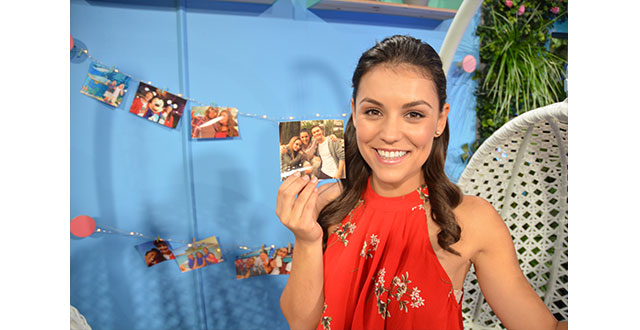 Ash rates this photo from the photo wall!
Grossest Food Eaten on Hanging With
Adam had to eat blue cheese!
Ash has eaten ox tongue and chicken feet!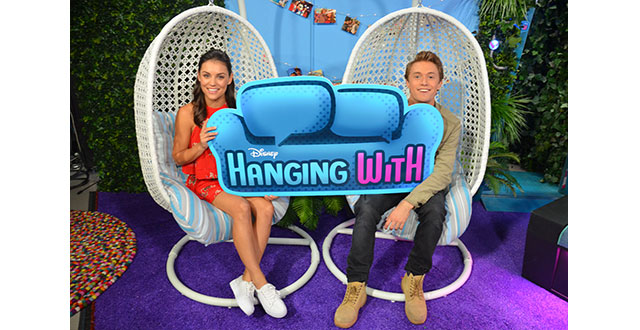 ​
These hanging (LOL) chairs are perfect for dramatic turns to camera by the Hanging With hosts!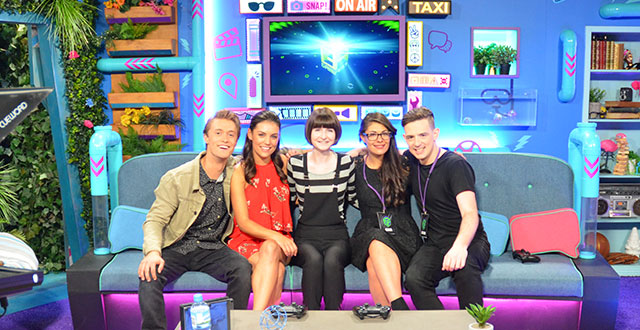 ​
Tune in to Disney Channel every second Tuesday at 4:30pm to see Gamefest's Emma and Jackson on Hanging With, and every other weekday arvo for even more hosts and cool segments!

Want more of Emma and Jackson on Hanging With and Gamefest? Keep checking the mag and kzone.com.au for more cool deets and interviews!