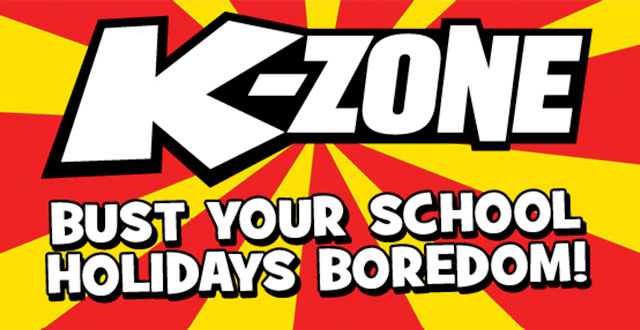 Running out of ideas for activities to do in the holidays? Look no further K-Zoners! We've got the ultimate list to make sure you keep having fun over the break!
K-Zone TV
Catch up on Episode 21 – where Dan unboxes the new January issue!
​LOL as K-Zone competes in Nickelodeon's SLIME CUP!
Check out Mailbox Episode 2 where the K-Zone team answers your questions (with some special guests)!
Watch Lou and Aideen unbox limited edition Teenage Mutant Ninja Turtles boots!
You have to watch the K-Lympics to see which K-Zone team wins!

Games
Looking for some new games to dominate? Try your hand at LEGO Star Wars: Ace Assault, Agent Alvin, Dino Hero, Diary of a Wimpy Kid: Cheese Touch Chase and Spinjitzu Smash!
Name Generators
Always wondered what your super hero name would be? Give Superhero Name Generator a whirl!
What about if you lived in a galaxy far, far away? Star Wars Name Generator is for you!
​Finally, the Minecraft Username Generator is deffo necessary if you love Minecraft!

Trivia Quizzes
Test your knowledge with these epic quizzes!
Star Wars Trivia
Minecraft Trivia
Summer Sport Trivia
Adventure Time Trivia
Disney/Pixar Trivia
Personality Quizzes
Figure out your life with these fun tests!
Which 2016 Game Should You Play?
Which Minecraft Mob Are You?
Which Pokémon Starter Are You?
What LEGO Dimensions World Do You Belong In?
Which Harry Potter Pet Should You Own?
Which Guardians of the Galaxy Character Are You?
Adventure Time Kingdom Quiz
What's Your LOL Style?
What Prank Should You Try?