Here's K-Zone's Top 5 Reasons why racer game Mario Kart 8 is awesome!
In every Mario Kart since ever, there's always a Rainbow Road course. This version has TWO!
The Koopalings have some of the best karts, AND they're playable. Yep, Iggy, Larry, Lemmy, Ludwig, Morton, Roy and Wendy. That's a first!
Three words – Bowser's. Quad. Bike.
The karts are anti-gravity, which means they can be fully driven upside down. Whaaaaaaat?
Series faves hang-gliders, underwater racing and motorbikes are all back, and better than evz! Serious.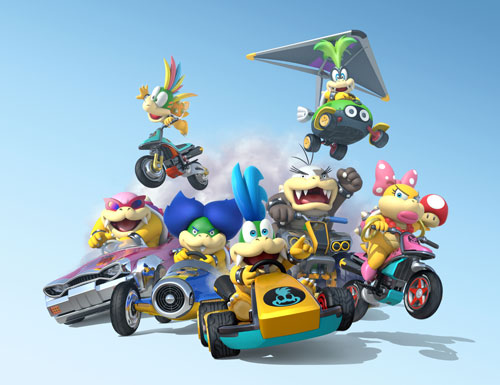 Are you planning on playing Mario Kart 8? What are YOU psyched about?