The SpongeBob Movie: Sponge Out Of Water, which came out earlier this year, was super awesome, but now how are we supposed to get our Bikini Bottom fix?
Never fear, K-Zoners! Nickelodeon has released a cool SpongeBob app, where you can play 50 mini games whenever or wherever you want!
Spongey and Patrick try and hatch a get-rich-quick scheme by using a fortune telling machine, but their plan goes astray when they can't help playing with it! Now it's up to them to defeat the Great Wumbozi! All they have to do this is to keep winning mini games.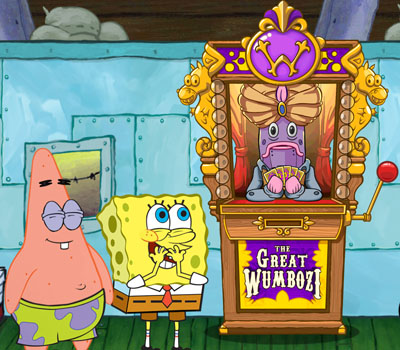 You can unlock more games by building up points, and when you unlock them you can learn more about the show by collecting fortune cards. It's a lot of fun AND super addictive.
The app's called SpongeBob's Game Frenzy and it's available on the iOS App Store now!