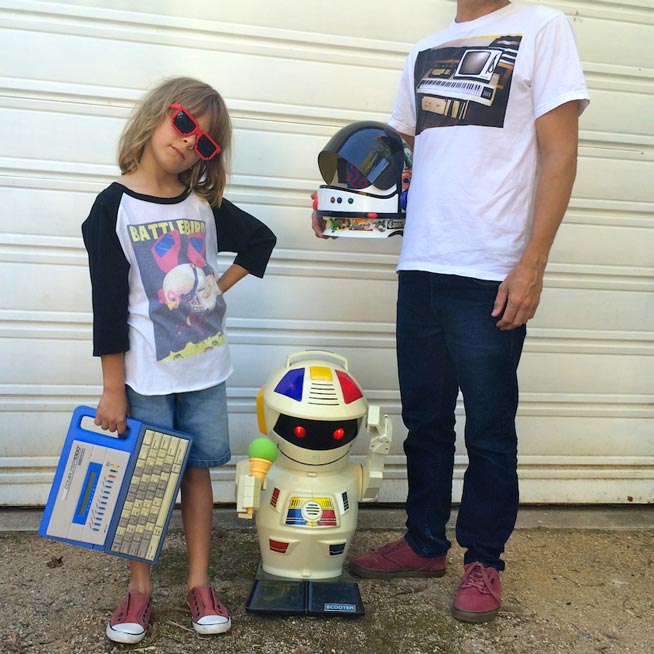 K-Zone caught up with Elliot, part of the finest time-traveling, space-hopping, pop-rocking band in the galaxy – Battlebird!
KZ: Hi Elliot! Your album/DVD Life is Good seriously rocks! What is your favourite track?
E: 'Bounce to the Beat'! It's a fun party jam with a big, wobbly bass-line.
KZ: We have to ask, have you really time travelled?
E: Yep, we've gone back to the future a few times, it's awesome ¬– we're on a mission to find the ultimate party and the greatest doughnut in the universe!

KZ: That is a great mission! Tell us, what is DJ Scooter like offstage?
E: He's a bit of a diva. He always demands two cases of oil on the band rider, and wants to be piggybacked around like Yoda on Luke Skywalker.
KZ: What's your top tip for K-Zoner's when it comes to creating music?
E: Use whatever you can find to create a beat – there are no rules. Just have fun doing it!
KZ: What is your top tip for making awesome videos?
E: Just have heaps of fun and be goofy, the videos turn out better that way!
Want to find out more about Elliot? Check out his #Heroes page in the July issue of K-Zone, on sale now, or head to www.battlebirdplanet.com!