Hi K-Zoners! A lot of you are probably on school holidays right now, or don't have long to go until they start! What are your holiday plans? Let me know in the comments below coz I'd love to hear what cool stuff you have planned!
Speaking of cool plans, fans of slime and music packed into Melbourne's Margaret Court Arena yesterday for Nickelodeon's SLIMEFEST!
Even before I was slimed on the set of Nickelodeon's SLIME CUP, I was a massive fan of all things slime-related, so I think some of the photos from the concert are totally hilare and I had to share them.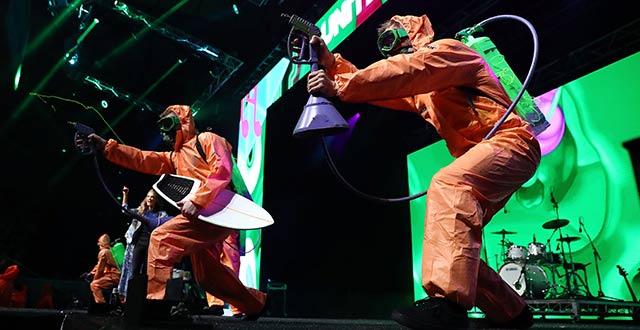 The SLIME SQUAD was responsible for all the epic sliming at SLIMEFEST. What a job!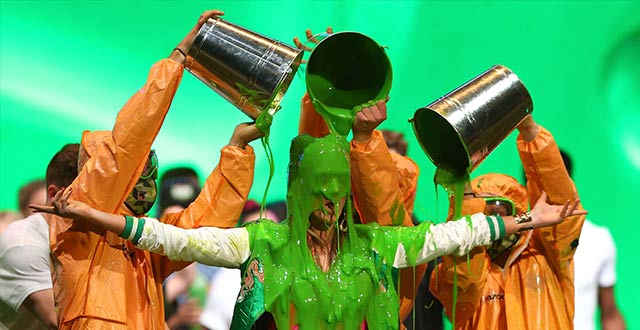 Delta Goodrem opened the show with her new song, and slime flew out of her piano when she played! I need one of those… Anyway, it didn't take long before the SLIME SQUAD dumped massive buckets of green slime all over her! Don't believe that's Delta under there?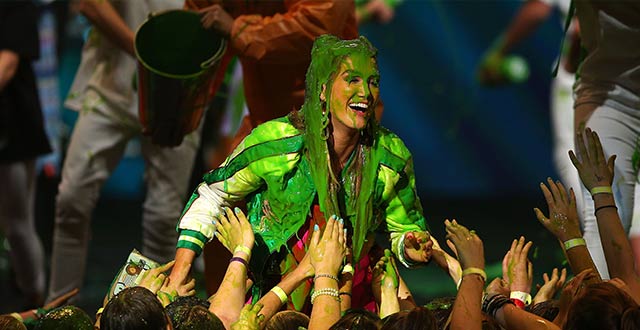 How about now? She made it out from under a little bit of all that slime. Still a lot left though...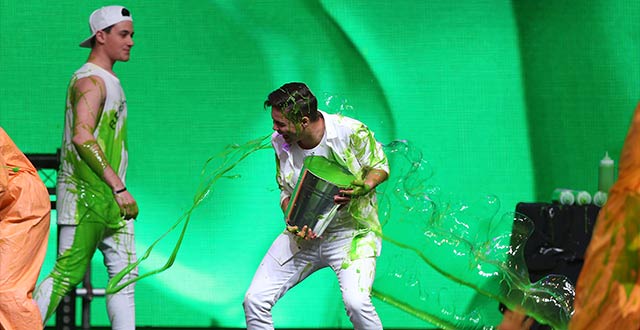 The boys from In Stereo got in on the slime action too.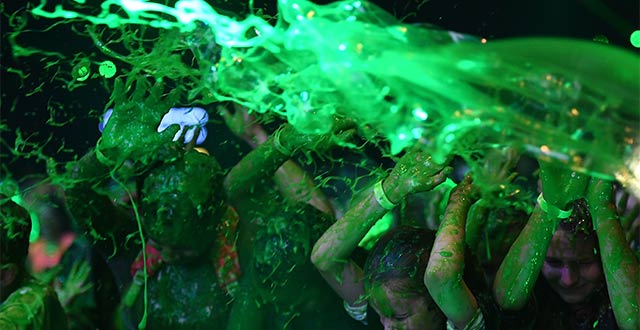 But in the end, the awesome audience seemed to get most of the slime on them! How seriously fun does this look!
If you want to experience the slime for yourself, SLIMEFEST is heading to Sydney for two shows on Friday, September 30 at 11am and 6pm!
Or, if you want to sit back on the couch and watch the action totally slime-less, you can catch SLIMEFEST airing exclusively on Nickelodeon on Friday September 30 at 6pm!