KZ: What inspired you to create Trip For Biscuits?
B: I love space. Space is cool. I often look at the moon trying to figure space out. I wanted to make a show about space, so I teamed up with two friends and we realised talking about space is hard if you aren't a particle physicist or scientist. It turned into a sketch show with aliens, then it turned into a comedy/drama about a group of private detectives who are really bad at their jobs!
KZ: Your character is looking for his parents, who disappeared 22 years again in a mysterious burrito truck. Why did you choose a burrito truck?
B: I love burritos. We just wanted free burritos that day, so we made it a burrito truck… We did not get free burritos.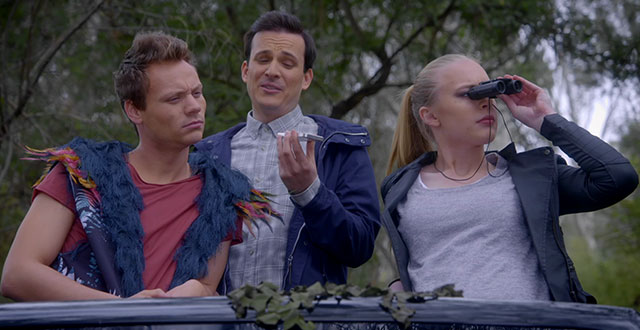 KZ: Oh no! How long did it take to make this show from idea to airing?
B: A bit over four years! First we did a 'teaser' trailer, with a few lines and explosions. Then we wrote some scripts and read them. Then we shot a two-part pilot and learned what worked and what didn't in that. Then we wrote more episodes, and eventually we got the green light to make the series! It was a lot of work to get everything into place, especially from my Director Dave Cartel and Producer Timothy Powell.
KZ: What is the weirdest thing that happened on set?
B: On one shoot, we were all attacked by bees! They came out of nowhere! We had to run for it. I drew from that experience for my performance.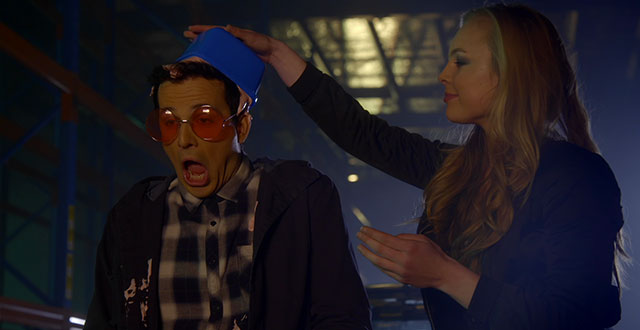 KZ: Whoa! Did you keep anything from the set as a souvenir?
B: Only the memories of good times. Oh, and I got to keep ALL THE CATS.
Check out all the episodes of Trip For Biscuits on ABC iView right now! Season 1 of Trip For Biscuits is also available on iTunes and Google Play, with bonus clips!
For more of our chat with Bajo, grab the June issue of K-Zone, on sale now!