Hey K-Zoners! Wow, it's already been a crazy year, and it's only August! What have you been up to recently? I want to hear all about your adventures, either at school, on the weekends, or on holidays, so let me know in the comments below.
I've been doing so many awesome things this year, and I wanted to share them with you because, uhhh, what's the name of this blog again? The Blog of Awesome!
JULY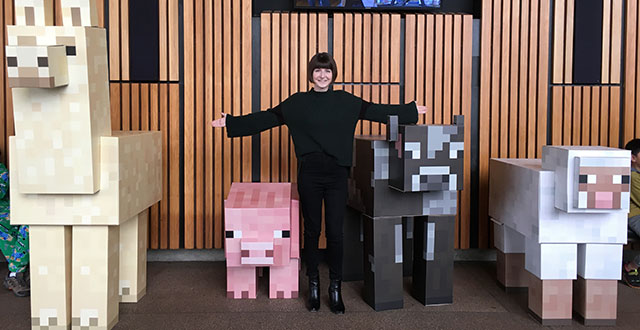 I raced over to the famous Sydney Opera House because there was a massive Minecraft event! I'm so glad I have the photo below as proof because I met the one and only Jens, Lead Developer of Minecraft! He was so cool and it was awesome to hear him talk about what it's like making Minecraft.
I also got to meet Minecraft experts, check out the Free Play Zone, and watch Australia's first official Minecraft Competition. The tension as Minecrafters played on stage in front of the crowd was crazy! Also, imagine how excited I was to spot Steve, Alex and lots of Minecraft mobs roaming the building.​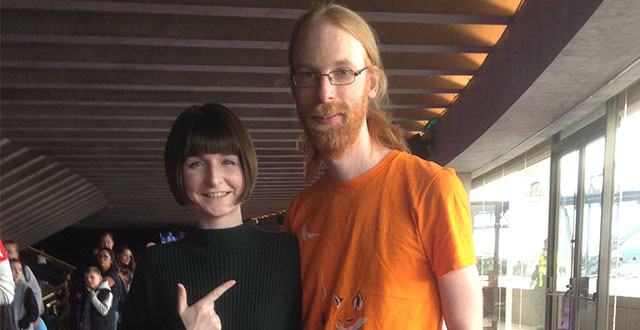 The September issue of K-Zone has deets on the latest Minecraft updates, tips for how to draw a Minecraft Zombie, advice from MrCrayfish, insider info from Mojang, more from the Sydney Opera House event, and heaps of blocky goodness.
If you want more Minecraft, check out the Minecraft themed September issue of K-Zone, on sale now!
JUNE
​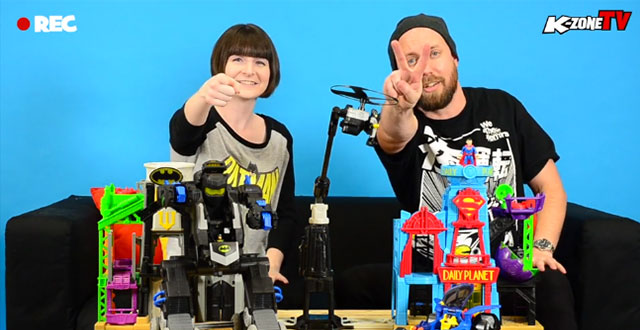 Dan and I got to play with awesome Imaginext toys, and as a DC fan, I had a great time checking out the range! If you like Batman, Superman, or rad toys, check out the video here.​
MAY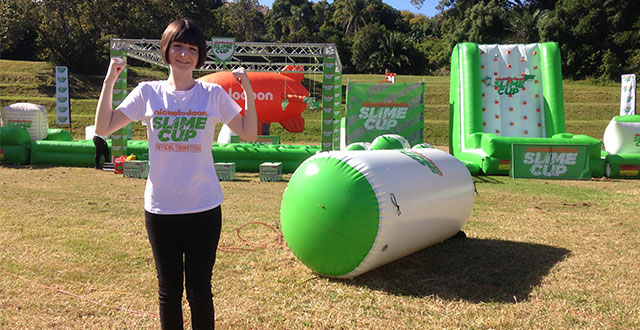 I took on the Nickelodeon SLIME CUP 2017 obstacle course with Aaron, coz we reckoned we had the skills and smarts to finish the challenges. However, with all that slime in our way, it turns out the competitors on the show were much better at the course than we were! If you're a fan of slime, slips, trips and falls, check out the video here.
MARCH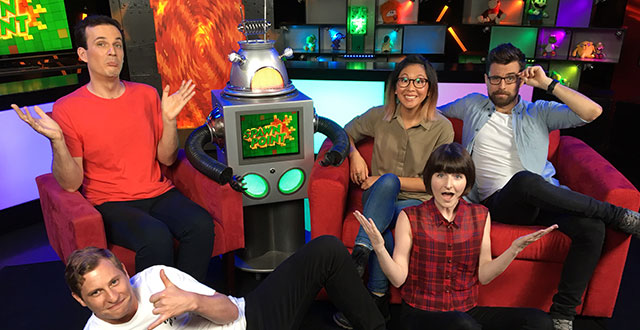 I visited the epic set of Spawn Point, and had a great chat with Bajo, Rad, Goose and D.A.R.R.E.N. on the couch! If you want to know more about the Spawn Point crew and their set, check out the video here.