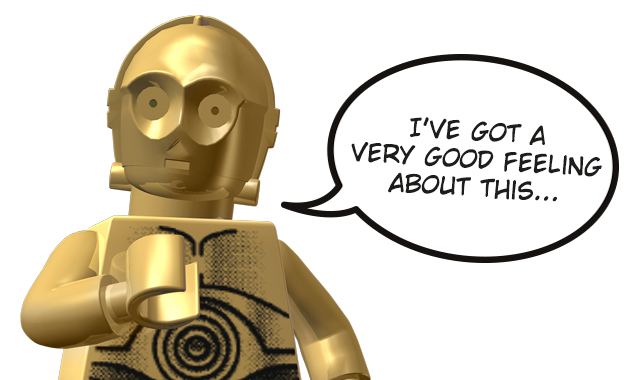 What's up K-Zoners, it's ya boy Dan with a juicy gaming rumour to spice up your week!
Hot off the gaming grill is the news that an Italian gaming shop just listed LEGO Star Wars Episode VII as an upcoming release! This pretty much confirms the most obvious secret in videogames, that the LEGO Star Wars games are going to keep on coming out, but who cares how obvious it might be, it's gonna be awesome to roll around as LEGO BB8 and a whole stack of new LEGO Star Wars legends! Our Italian is pretty sketchy but it looks like it might even be coming out in May!
So, who's keen for more LEGO Star Wars action? Or has Disney Infinity scratched your Star Wars Episode VII itch? Tell me in the comments below!
K-Zone ya later, legends!