Can you believe it K-Zoners? With the excitement of Jurassic World coming to cinemas in June, LEGO are set to release a LEGO Jurassic World videogame!
The game will cover the storyline of all four Jurassic movies (including Jurassic Park, The Lost World: Jurassic Park and Jurassic Park III) and will feature the hilarious LEGO humour we know and love!
Check these sweet pics from the game:

If that's what's behind this dude... then what's up above?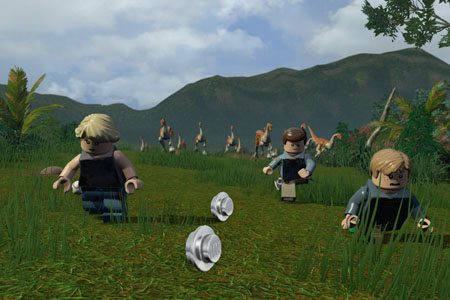 We're not sure why these minifigs are looking so casual with velociraptors chasing after them... but guess we'll find out!
There's gonna be dinosaurs. There's gonna be adventure. And, of course, there'll be plenty of LEGO. Get psyched for June 2015!
Plus, keep your eyes peeled for our EPIC Jurassic World competition in the June issue of K-Zone, coming soon...