This week, Minecraft made history by finally releasing the long-awaited Minecraft: Story Mode by Telltale Games! This means there's an actual plot, and it's set in the Minecraft world! On a side note, imagine all the things the Minecraft Noob is going to write about in his diary now…
First off, you have to choose what you want the main character to look like – you can be a boy or a girl named Jesse.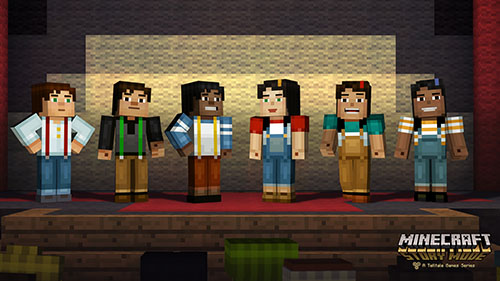 Then you set off on an adventure across the Overworld, through the Nether, to the End and beyond! There will be trouble afoot, and it's up to you and your buddies to fix it by finding The Order of the Stone to save your world.
Episode 1 is now available to download on PC and Mac – get into it, K-Zoners!
You can also buy the full series disc at the end of October in stores.